About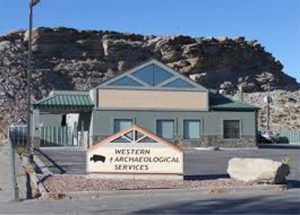 Western Archaeological Services has been providing cultural resource management expertise for over 30 years in Wyoming, Colorado, and Utah and has decades of success providing clients with the technical services, reports, and agency consultation to meet the requirements of cultural resource laws and regulatory agencies at the local, state, and federal levels.  With offices in Rock Springs, and Casper, Wyoming, Western Archaeological Services is uniquely qualified to provide a full range of services to assist industry in their compliance with historic preservation mandates.  These services include Class I records search and report preparation, Class III cultural resource inventory, evaluative testing, and data recovery excavations.  In addition to these services, a number of specialized analyses can be performed which include lithic, faunal and floral analysis, palynology, and geomorphology.
We also provide historic studies and evaluations by a qualified historical consultant for those projects where significant historical resources are likely to be encountered. Our qualified historical consultant can preform historical and architectural significance evaluations, visual resource analysis, historic context development, archival and repository research, determinations of National Register eligibility and HABS/HAER documentation.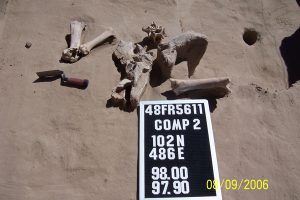 Western Archaeological Services has provided expertise for numerous projects ranging from individual well pads, access, roads, and pipelines, to large block surveys and multi-agency pipelines and powerlines.
Western Archaeological Services has been instrumental in helping develop several Programmatic Agreements between clients and agencies to help streamline large projects.  This includes representing the interests of industry at the request of the Wyoming Petroleum Association during the formulation of the Wyoming Programmatic Agreement on cultural resources and the completion of the State Protocol between the BLM and SHPO.  Western Archaeological Services also provides a full range of services to assist federal and state agencies with their planning and resource management needs.  These services include the completion of the cultural resource sections of various EA, EIS, and RMP documents.
Western Archaeological Services has ongoing relationships with organizations and agencies such as the BLM, BIA, BOR, Forest Service, National Parks Service, OCTA, various Native American groups, Rock Springs Grazing Association, Wyoming Petroleum Association, Cities of Rock Springs and Green River, Sweetwater, Lincoln, and Moffat counties, and various private parties and individuals.  Western Archaeological Services has provided cultural resource management expertise for numerous projects in collaboration with the above agencies and organizations with the goals of identifying, preserving, and protecting significant cultural resources in a variety of locations and contexts while facilitating the progress of projects.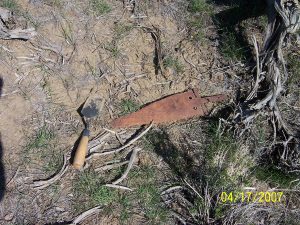 We have the largest number of permitted, experienced crew chiefs of any organization in the state.  In addition, Western Archaeological Services work is grounded in academic and scholarly research intended for dissemination to professional archaeologists, academic institutions, and the general public.  Western Archaeological Services has the personnel, equipment, and understanding to conduct professional cultural resource consulting services throughout region.  Client service, quality research, personal and professional development, and enjoying our work are values that drive our success.  Our organization can meet the challenge of every project, large or small.